Ok I have a gross Workout Wednesday confession for you today. Sometimes I wait a long time to wash my workout clothes. And this isn't because I'm a dainty flower whose sweat smells like roses. Nope, it's due to pure laziness, and my laundry gets pretty stinky.
Case in point: I somehow "didn't have time" to wash my 5 yoga classes and 3 lifts worth of workout clothes, towels. etc. before I left for Thanksgiving. So you can imagine how great this pile smelled when it welcomed me home last week, especially once I added the workout clothes I wore on my trip and then stuffed into an airtight plastic bag.
Thankfully, I could play this off as an attempt to create the perfect conditions to test out a new product I received for review a
s a
Sweat Pink Ambassador
:
WIN Detergent
.
Disclosure: I was provided this product free of charge for review. I was not compensated for my time. All thoughts and opinions are all my own. Obvs :)
According to the company's science page, WIN Detergent is "specially formulated to get persistent, sweaty smells out of the synthetic materials used in today's workout apparel. Apparently, while these materials are really good at wicking away moisture, they are also good at holding on to oils. This means that fancy fitness clothes are actually MORE prone to smelling bad, which is MESSED UP because you get the most sweaty and stinky in them!
Luckily, WIN is supposed to be optimized to break down the bonds that are trapping smelly oils to your clothes. WIN comes in both a blue-capped regular/lightly scented version as well as a dye-free, fragrance free GREEN version.
I tried out the regular version on the above terrible pile of clothes, and I'm happy to report that it really worked! All of my clothes came out sans that slightly suspect "ok I know I washed this but I also know this was really smelly not to long ago smell". If you ever wait more than a couple days to do laundry you probably know what I'm talking about. At least I hope you do. The GREEN version also removed any bad odors from my clothes, although I liked the very light, clean scent of the regular version.
The only thing I didn't like was the cap situation. The WIN bottles come with a small cap for sealing and another cap for measuring, with each regular load taking two cap-fulls. For some reason, I could not keep from getting detergent all over the bottle, although this could be a personal problem.
So what's the final verdict?
I really like WIN Detergent! It made my smelliest workout gear as fresh as new, and I particularly liked the regular scent. I'd also highly recommend the GREEN version to anyone with fragrance/dye allergies or super sensitive skin
.
To learn more about WIN Detergent, visit their website and check them out on Facebook, Twitter and Instagram.

ALSO, one lucky reader will win TWO full bottles of WIN detergent, one regular and one green! How awesome is that?? Oh and just in case you don't win, you can also use the coupon code WINGIVE1 for $1 off a bottle of WIN here through December 15.
To enter the giveaway, please follow the Rafflecoptor instructions below:
a Rafflecopter giveaway
Now on to the party!
Welcome to this week's Workout Wednesday (WOW) Link Up!
Brought to you by your hostesses

Joining us are our co-hostesses: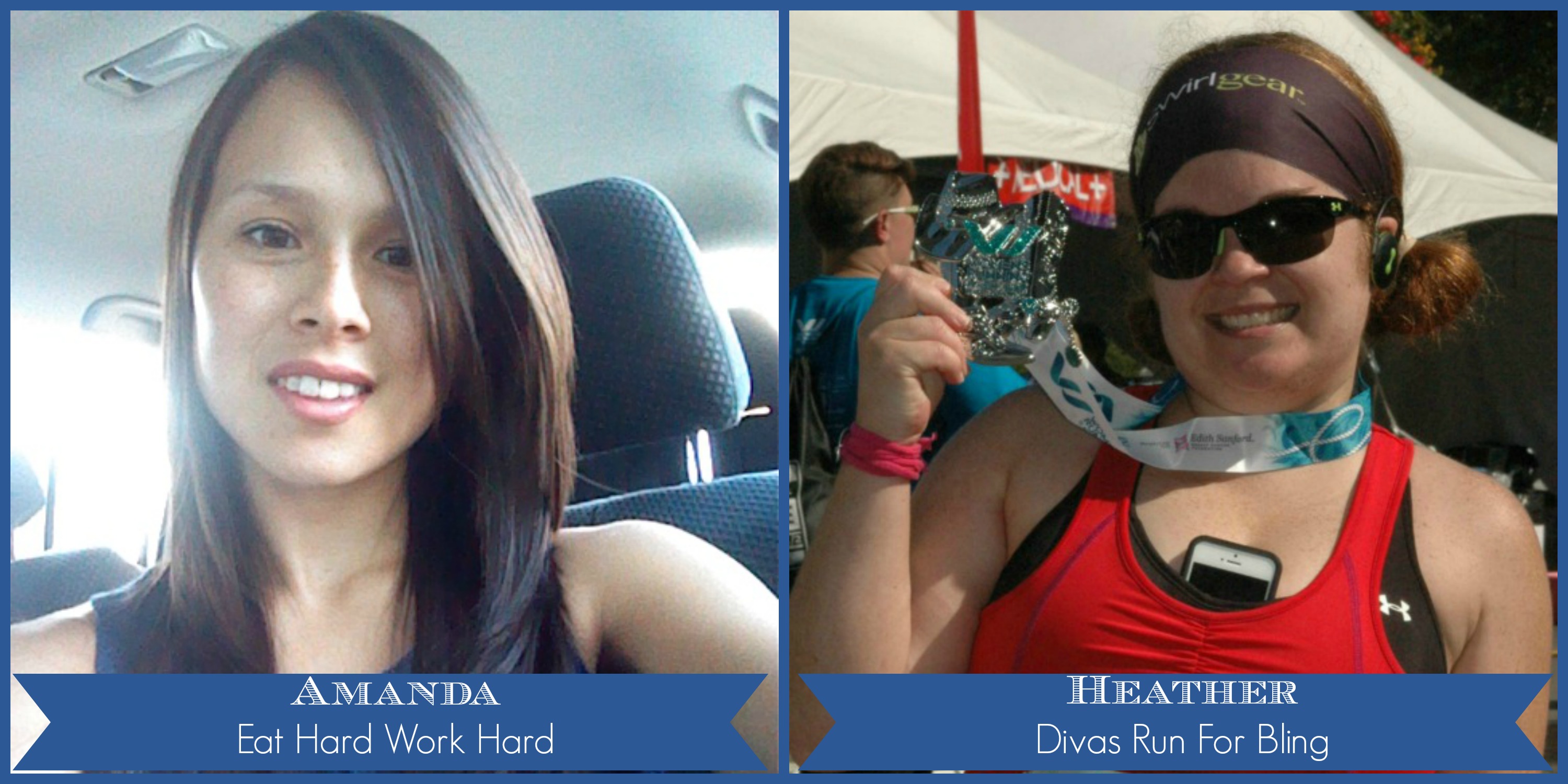 Be sure to stop by BOTH of our co-hostess' blogs as they are really cool and full of their fitness and running adventures so read some posts, leave some comments, share and subscribe so you receive regular updates. We are very happy to have them as co-hostesses.
How to Participate:
1. Follow, Like and/or Subscribe to your hostesses and co-hostesses:
2. Post our badge on your site so folks "hear" about our weekly link up
3. Leave no more than 2 links to your blog, Facebook or YouTube post or video using the link up tool/button below
4. Invite your like-minded friends! We love finding and reading new blogs so spread the word so we can increase the size of our parties every week til we make the walls sweat!!!! I told ya we party hard! :-)
5. Use hashtag #wowlinkup when you comment on someone's post so they know how you found them 6. Last but definitely not least, HAVE FUN! This IS a party.