Woohoo it's the last Wednesday of my work trip which means I only have TWO more days until I head back to the US! It's a good thing too, because I'm pretty sure if I was in Asia I would weigh about 10000 pounds. There's just so much rice, noodles, fried things, and adorable baked goods shaped like pandas. I mean, come on, how can you resist (eating) that face?
Since this hotel surprisingly doesn't' have a giant breakfast buffet spread, I found some healthy in-room breakfast options at the grocery store.
Plain oatmeal, yogurt, fruit and nuts is a lot closer to my normal breakfast and will hopefully start the (painful) travel food detox process.
While I haven't been doing so well on the healthy travel eating train (surprise, surprise), I HAVE been really good about fitting in fitness and am on track to meet my October Goal of at least 4 workouts a week. Woot!
If you've been reading for awhile, you probably know that I travel A LOT. I have a bunch fo go-to travel workouts (see here and here), but I'm always looking for more tools for my fit travel arsenal. And I'm happy to report I found a new one on this trip: the Daily Yoga App.
I joined a yoga studio to get all zen and California after my move, and before this trip had been going 3-4 times a week. I'm still pretty terrible at it, though, and terrified of how much worse I'd get if I didn't practice at all for 3 weeks. I tried a couple YouTube videos, but it was hard to find what I was looking for and loading videos with unreliable hotel internet connections. So I went looking for a (free, natch) app and found Daily Yoga.
How it Works
Downloading the free version of Daily Yoga to your Android or Apple device gives you access to 15 yoga sessions from 10-30 minutes long, plus the yoga pose library which is really helpful for breaking down all the different moves. There's also a subscription-based Pro option which gives you access to more programs and options.
After downloading the app, you can choose and download your individual sessions for free. Each session has a video for you to follow along with, as well as voice instruction and instrumental music. Daily also tracks your sessions, and includes a few yoga programs with workout calendars to help you acheive goals like increased flexibility or weight loss.
Pros
Customizability: Most sessions give you a choice between several different lengths and you can also swap out any poses for similar choices from the library to create your own flow.
Instruction: It's definitely not the same as being in the studio, but I like the verbal instruction and having the yoga pose library for reference is really helpful for beginners.
Value:
You really do get a lot for a free app, and the ads aren't too intrusive.
Cons
Options: With 15 free routines, you will run out of new content quickly. That's not really a problem for me since I'm only using this on the road, but you'd probably get tired of the app if you used it every day and there aren't a lot of options to get more advanced.
Bottom Line:
I line this app and it's a solid option for beginning yogis who need to keep up their practice on the road.
Now on to the party!
Welcome to this week's Workout Wednesday (WOW) Link Up!
Brought to you by your hostesses

Joining us are our co-hostesses: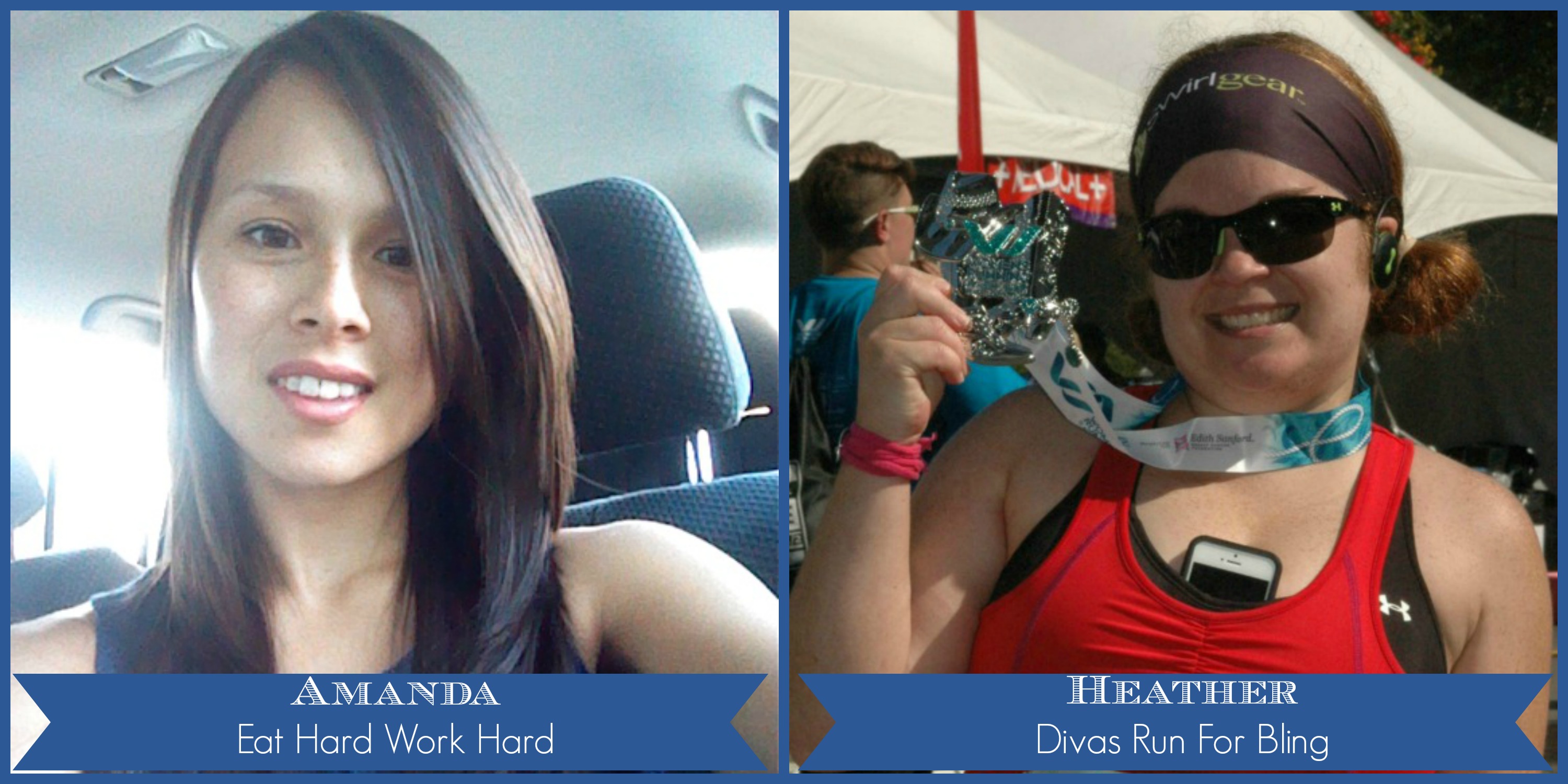 Be sure to stop by BOTH of our co-hostess' blogs as they are really cool and full of their fitness and running adventures so read some posts, leave some comments, share and subscribe so you receive regular updates. We are very happy to have them as co-hostesses.
How to Participate:
1. Follow, Like and/or Subscribe to your hostesses and co-hostesses:
2. Post our badge on your site so folks "hear" about our weekly link up
3. Leave no more than 2 links to your blog, Facebook or YouTube post or video using the link up tool/button below
4. Invite your like-minded friends! We love finding and reading new blogs so spread the word so we can increase the size of our parties every week til we make the walls sweat!!!! I told ya we party hard! :-)
5. Use hashtag #wowlinkup when you comment on someone's post so they know how you found them 6. Last but definitely not least, HAVE FUN! This IS a party.