Happy Workout Wednesday! It's a week after my trip and I'm still kind of getting back in the groove. Pretty sure I'm past the point where I can blame jet lag for things, but I can still try :)
One thing I've surprisingly been doing a pretty good job at is lifting!
For some reason, even though it's been on my goal list for months and months, I had a hard time sticking to a consistent strength training schedule. But since I started following the advice and below 3 days a week plan from this Greatist article (modified so I can do it at home), I've been doing a much better job of getting my lifts in every week.
Monday (Day One)
1B) Dumbbell Bench Press
2B) Dumbbell Shoulder Press
3B) Plank
Wednesday (Day Two)
1B) Chin-up
2B) Singe-Leg Stability Ball Hamstring Curl
3B) Reverse Crunch
Friday (Day Three)
1A) Barbell Front Squat 1B) Inverted Row
2A) Single-Leg Dumbbell Deadlift
2B) Incline Dumbbell Bench Press
While I'm really happy with the plan that I've found, I haven't quite found the perfect system for tracking my workouts yet. When I was traveling I just used my phone's notes app to keep track of everything, which worked but doesn't give me an easy way to see progress. I just downloaded FitNotes and it's ok so far but I'm not blown away.
I've also found a couple cute notebooks like this one, but I tend to lose them or not bring them when I travel.
Q: How do you track your strength workouts? What's your lifting routine like?
Now on to the party!
Welcome to this week's Workout Wednesday (WOW) Link Up!
Brought to you by your hostesses

Joining us are our co-hostesses: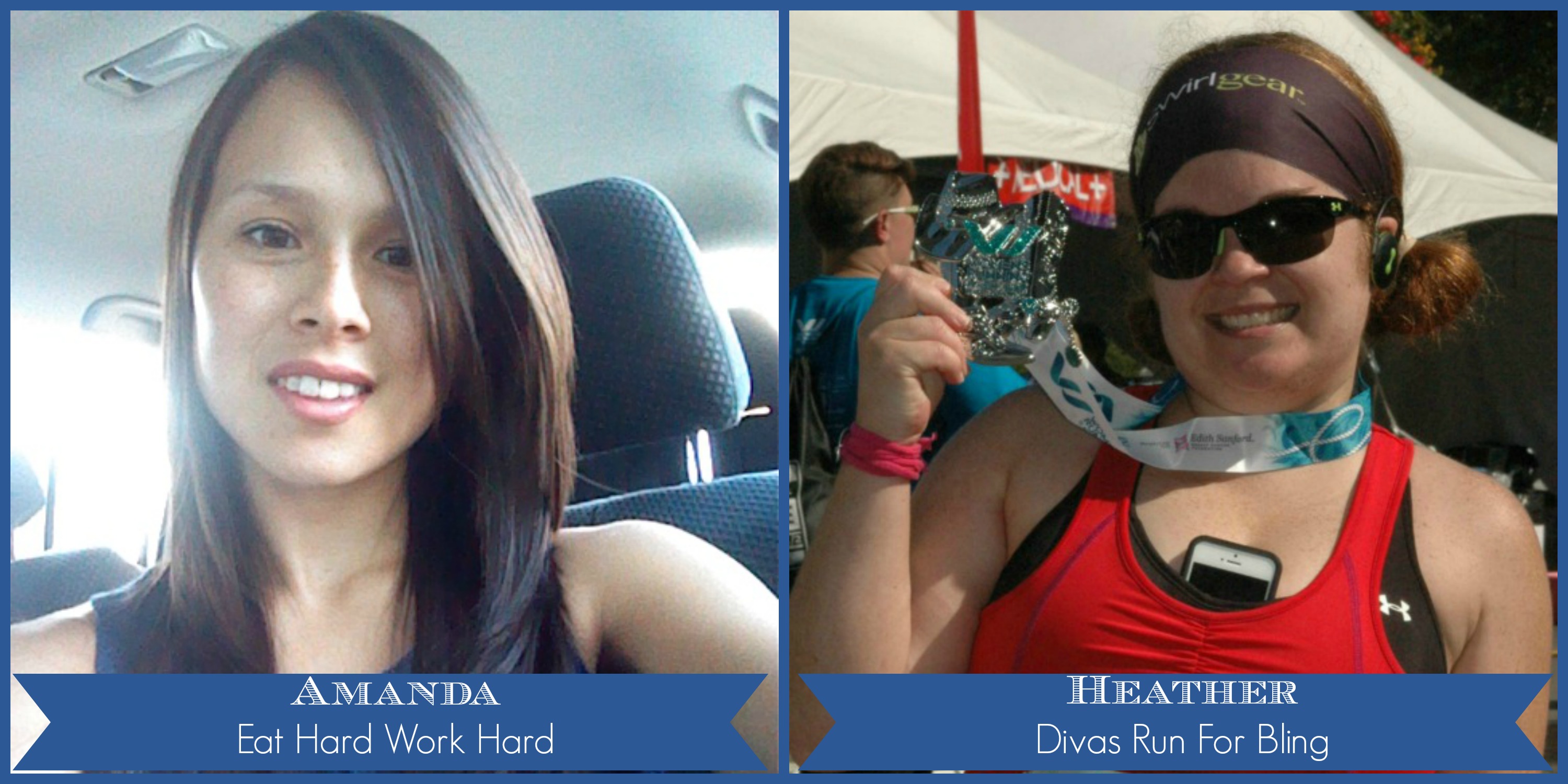 Be sure to stop by BOTH of our co-hostess' blogs as they are really cool and full of their fitness and running adventures so read some posts, leave some comments, share and subscribe so you receive regular updates. We are very happy to have them as co-hostesses.
How to Participate:
1. Follow, Like and/or Subscribe to your hostesses and co-hostesses:
2. Post our badge on your site so folks "hear" about our weekly link up
3. Leave no more than 2 links to your blog, Facebook or YouTube post or video using the link up tool/button below
4. Invite your like-minded friends! We love finding and reading new blogs so spread the word so we can increase the size of our parties every week til we make the walls sweat!!!! I told ya we party hard! :-)
5. Use hashtag #wowlinkup when you comment on someone's post so they know how you found them 6. Last but definitely not least, HAVE FUN! This IS a party.